7 Day No Sugar Challenge
One Week Exploration of Life Without Sugar
Attention Sugar Lover!
I work with amazing clients, like you, all of the time. Your challenge is that you have a relationship with sugar that is starting to feel funny. You maybe eat well and move your body, but in the middle of the day or in the evening, you feel like you 'need' sugar. You are maybe questioning if maybe the tail is wagging the dog or the dog is wagging the tail when it comes to SUGAR. Maybe it's taking up a little too much space in your brain.
Do you:
feel like you NEED sugar?
have cravings for sugar in the middle of the day?
have cravings for sugar after dinner or in the evening?
feel like sugar is taking up some inventory in your thoughts?
want to put take a look at your relationship with sugar?
Want to take a look at your relationship with sugar?
Imagine how good it will feel when you approach sugar as a want versus a need, have a balanced relationship with sugar, feel more in control (dog wagging the tail) over sugar.
What if you could just stop feeling like you need sugar?
What if you could develop a healthy relationship with sugar?
What if you could finally get the sugar monkey off of your back?
What if you could reapproach sugar armed with knowledge and some control?
You can.
Take your foot off of the pedal
and do the
7 Day No Sugar Challenge.
For one week, you'll step back from sugar.

During those 7 days, you'll learn about sugar and the effects of sugar on your body, different sources of sugar, and how to re-approach sugar after the 7 Day No Sugar Challenge.
What you'll get:
The Do's, Maybe's, Don't List
Daily Checklist
Daily lectures unlocked for each of the 7 Days that include:
Sugar - The effect on your brain
Sugar - The withdrawal symptoms and how to handle
Sugar - The effect on your hormones
Sugar - The lactoses & ground grains
Sugar - The nutritive value of sugar and about dried fruit & alcohol
Sugar - The effect on gut health
Sugar - Moving Forward after your 7 days
If you've been desperately seeking a break from sugar's grip, have someone to teach you about it, and are ready to change your relationship with sugar? Enroll in the 7 Day No Sugar Challenge Now.

"I loved so many things about this challenge. First, that 7 days is totally do-able. With the reality of my life right now, anything more would have felt overwhelming and unrealistic. Second, that there was freedom to make it our own and acceptance of imperfection. Was I perfect for seven days? No. But the challenge helped me truly be aware of the absolute pervasiveness of sugar in EVERYTHING! This challenge helped me to be much more mindful of my food and what I choose to put in my body and motivated me to take a renewed interest in cooking whole and healthy food for myself and my family. Thank you Sarah for the push and the support along the way!" - Heather
"Thank you very much! What an amazing week!" - Rebecca
"My favorite is "you can't unknow what you know"! Thank you for sharing your wisdom, Sarah!" - Susan

"Thanks! I learned so much!" - Kimberly
"I definitely wasn't perfect and did indulge in a beer Saturday but I LOVED this past week. Making the label checking a habit again, refreshing my sugar literacy, and being more in tune with my cravings (like recognizing that 3pm rush yesterday where I needed some major mental restraint from the chocolate but being able to understand what my body was really telling me...)" - Lena
"I am much more aware of sugar consumption and reading labels more! In fact, I️ changed my yogurt brand! But yeah, there was a def withdrawal happening going through that sugar challenge. I'm better for it now ... the other side. Thank you so much Sarah!" - Joan
Enroll today in the 7 Day No Sugar Challenge!
Your Instructor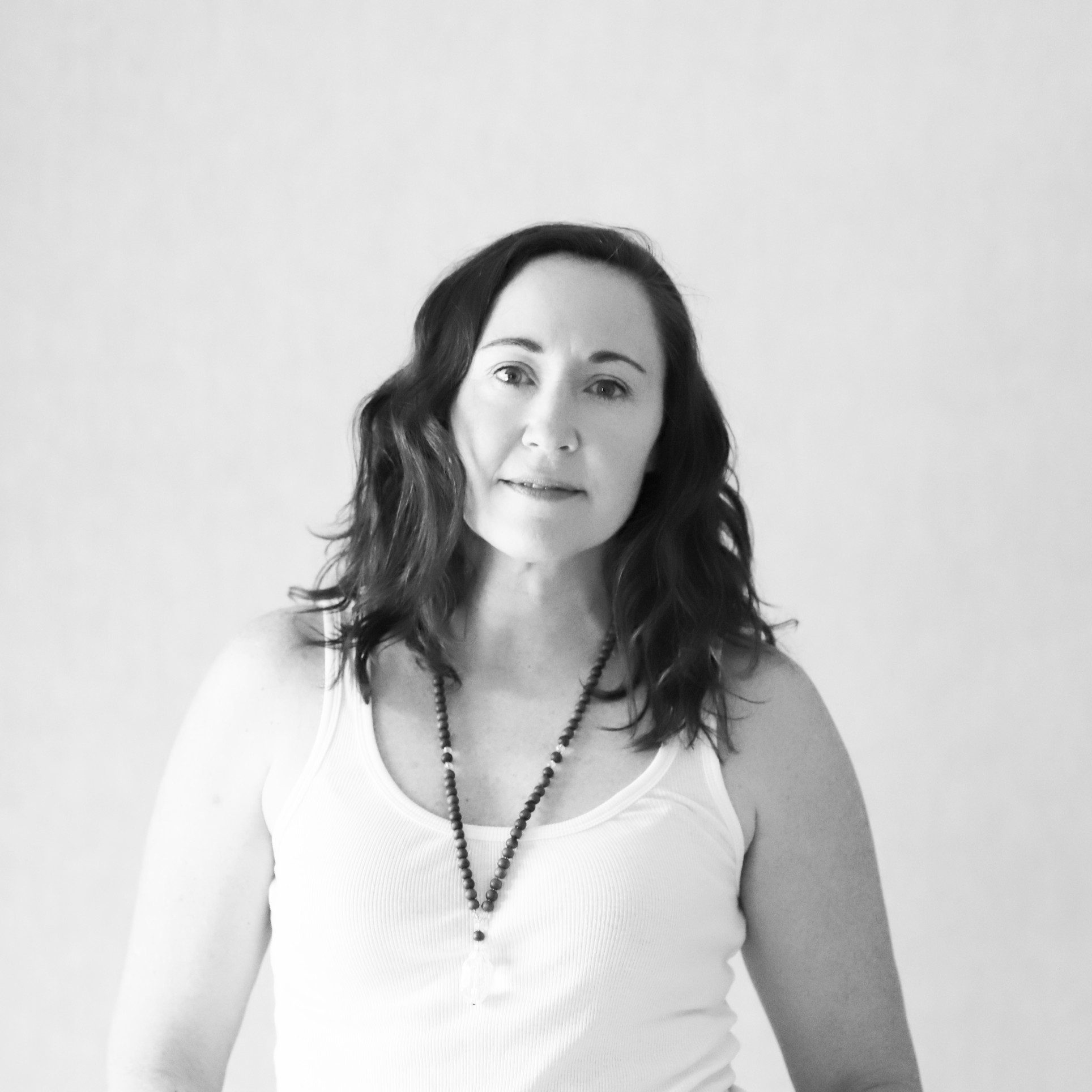 My name is Sarah Turino and I help people connect their bodies, minds and spirits.
I'm a holistic personal trainer, coach, guide, yoga instructor, SomaYoga practitioner, and am here to help you get connected. Body, Mind & Spirit

This connection and bringing them into alignment is the key to wellness.

You can't ignore your body – your body is part of you. It is what animates you – it's how you sense, feel and move. It's a HUGE part of the chain.
You can't ignore your mind – getting in touch with your inner voice that leads and guides you is really important. It's what helps you ascertain and move through your life with purpose.
You can't ignore your spirit – it's lovely to think a lot, but feeling is important too. And finding a way to get connected with the ALL in a way that makes sense and feels right to you is really important.
I'm glad you're here.
Course Curriculum
Welcome and The Guidelines
Available in days
days after you enroll
Day 1 - Sugar & The Brain
Available in days
days after you enroll
Day 2 - Symptoms of Withdrawal & How to Support Yourself
Available in days
days after you enroll
Frequently Asked Questions
When does the course start and finish?
The course starts now and never ends! It is a completely self-paced online course - you decide when you start and when you finish.
How long do I have access to the course?
How does lifetime access sound? After enrolling, you have unlimited access to this course for as long as you like - across any and all devices you own.
What if I am unhappy with the course?
We would never want you to be unhappy! If you are unsatisfied with your purchase, contact us in the first 30 days and we will give you a full refund.
What people are saying about the 7 Day No Sugar Challenge:
"I loved so many things about this challenge. First, that 7 days is totally do-able. With the reality of my life right now, anything more would have felt overwhelming and unrealistic. Second, that there was freedom to make it our own and acceptance of imperfection. Was I perfect for seven days? No. But the challenge helped me truly be aware of the absolute pervasiveness of sugar in EVERYTHING! (Whyyyy is there sugar in lunch meat?!?) This challenge helped me to be much more mindful of my food and what I choose to put in my body and motivated me to take a renewed interest in cooking whole and healthy food for myself and my family. Like others, I have pulled out some old cookbooks, and invested in some new ones. Thank you Sarah for the push and the support along the way!!" - Heather
"Thank you very much! What an amazing week!" - Rebecca
"My favorite is "you can't unknow what you know"! Thank you for sharing your wisdom, Sarah!" -Susan
"Thanks! Was not perfect but learned so much!" - Kimberly
"I definitely wasn't perfect and did indulge in a beer Saturday but I LOVED this past week. Making the label checking a habit again, refreshing my sugar literacy, and being more in tune with my cravings (like recognizing that 3pm rush yesterday where I needed some major mental restraint from the chocolate but being able to understand what my body was really telling me...) Also, it finally got me off my butt to unpack my cookbooks to come up with some new dinner ideas! Thank you Sarah💜." - Lena
"Much more aware of sugar consumption and reading labels more! In fact, I changed my yogurt brand! But yeah, there was a def withdrawal happening going through that sugar challenge. I'm better for it now ... the other side. Thank you so much Sarah!" - Joan